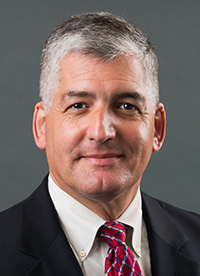 The Virginia Law Foundation congratulates and celebrates two of our oustanding Fellows on their recent appointments as judges: the Honorable Manuel A. Capsalis (Class of 2008) and Dipti Pidikiti-Smith (Class of 2022).  
Since 2015, Judge Capsalis has served as a judge in the Fairfax County General District Court, and on June 17, 2022, he was elected as a Circuit Court judge by the Virginia General Assembly and will begin his term on August 1. In addition to his service, Judge Capsalis has been a leader in the legal community as both a past president of the Virginia Law Foundation and the Virginia State Bar.
Dipti Pidikiti-Smith was also elected to serve as a judge in General District Court in the 19th District last week. Recently inducted as a Virginia Law Foundation Fellow earlier this year, Dipti currently serves as Deputy Director of Advocacy at Legal Services of Northern Virginia and has been an instrumental leader at that organization and beyond.
Learn more about these two outstanding civic leaders below. 
Judge Capsalis received his B.A. from Duke University in 1981, his Masters in History from George Mason University in 1984, and his J.D. from George Mason University in 1988. Between 1988 and 2014, Judge Capsalis practiced law in Northern Virginia, focusing primarily on criminal matters, including felony, misdemeanor, and traffic cases. He worked as a criminal defense attorney and was the Deputy Town Attorney and prosecutor for the Town of Herndon. In 2015, he was appointed as a judge in the Fairfax County General District Court.
An assessment leading up to the selection as judge to the Fairfax County Circuit Court reads, "Judge Capsalis possesses a clear and thorough understanding of the law and compassion for the individuals involved in the criminal and civil justice system. His reputation for fairness and temperament is unquestioned."
The assessment continues, "Judge Capsalis is of undisputed integrity and of high ethical standards. He has demonstrated a distinguished history of service in the legal community."
The service roles he has assumed include president of the Virginia State Bar and member of Bar Council, board member and chair of both the Virginia State Bar's Conference of Local Bar Associations and the Diversity Conference. Judge Capsalis also served as chair of the Virginia Law Foundation's Fellows Committee and is a past member of the VSB's Standing Committee on Professionalism. He has also taught for the State Bar's Harry L. Carrico Professionalism Course and for the State Bar's Law School Professionalism Program.
In 2017, Judge Capsalis was appointed by the Supreme Court of Virginia to serve on the Court's Committee on Lawyer Well-Being and also chaired its Judicial Task Force. He currently serves as a member of the board of directors of the Virginia Judges and Lawyers Assistance Program (formerly known as Lawyers Helping Lawyers) and is in the leadership of the Virginia Association of District Court Judges, the Judicial Conference of Virginia for District Courts, and the Fairfax Law Foundation.
Dipti Pidikiti-Smith received her undergraduate degree from Temple University and obtained her J.D. in 2006 from University of the District of Columbia, David A. Clarke School of Law. She has received many honors, including the VSB's 2018 Virginia Legal Aid Award and 2012 Gwendolyn Walker Distinguished Service Award from the Legal Services of Northern Virginia (LSNV). In 2019, Dipti published the Standards of Practice for the Supervision of Domestic & Sexual Violence Attorneys with the American Bar Association.
Prior to attending law school, Dipti was an elementary school teacher in West Philadelphia. Upon graduation from the University of District of Columbia Law School, she was a judicial law clerk with the DC Superior Court and began working with LSNV in 2008, most recently as Deputy Director of Advocacy. She has also taught courses in family law at UDC Law School, has experience working with vulnerable communities, and understands the challenges faced by people the court serves.
Dipti has been extensively involved in community and bar associations for both Fairfax County and Alexandria, serving on two state bar committees and co-chairing the Fairfax County Fair Housing Task Force. She has also been a leader within LSNV, initiating their response to the COVID-19 pandemic and instituting implicit bias training. 
According to the committee's assessment when considering her for the judgeship, "Ms. Pidikiti-Smith has an acute concern for portions of our community that are disproportionately impacted by the legal system and has sought throughout her career to address these challenges."