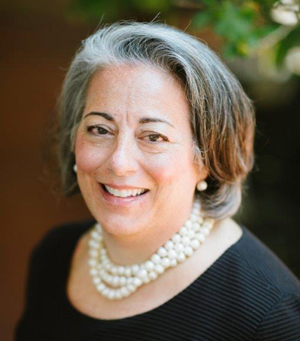 CHARLOTTESVILLE, VA (January 13, 2017). Lucia Anna "Pia" Trigiani has been named 2017 president of the Virginia Law Foundation. Trigiani is a founding partner with MercerTrigiani law firm in Alexandria, VA where she practices community association law.
A past president of the Virginia Bar Association, Trigiani currently serves on the Judicial Council of Virginia and the Judicial Ethics Advisory Committee. She is a member of the Boyd Graves Conference and serves on the faculty of both the Virginia State Bar Harry L. Carrico Professionalism Course and Virginia CLE®. She is a member of the Virginia Law Foundation Fellows Class of 2013.
She currently serves as chair of the Virginia Common Interest Community Board, a position she has held since 2008 when former Gov. Tim Kaine established the Board that year.
Her community leadership includes completing a 2016 term as chair of Virginia Free and serving on the Boards of the Commonwealth Human Services Foundation, Library of Virginia Foundation and Lead Virginia. Gov. Terry McAuliffe appointed Trigiani to the Board of Visitors of Longwood University in 2014 and Virginia Growth and Opportunity Board in 2016.
Trigiani succeeds Irving M. Blank as president of the Virginia Law Foundation. "Pia Trigiani has a long and celebrated history of leadership in the legal profession in Virginia. I am thrilled that she will be assuming the leadership of the Virginia Law Foundation at this opportune time to enlarge the impact of the Foundation and the grant recipients it serves," stated Blank.