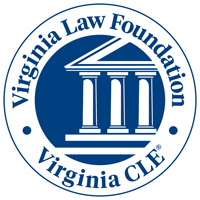 CHARLOTTESVILLE, May 7, 2019: In observation of Law Day, the Virginia Law Foundation held its inaugural Past Presidents' Luncheon on May 1 at the historic Commonwealth Club in Richmond, Virginia.
In his opening remarks, current president F. Anderson Morse thanked the seventeen past presidents in attendance for their contributions and honored the 13 presidents who have passed away. Presidents as far back as 32 years ago were present, including every president since 2011.
"On behalf of our current board, we thank you and salute you all for your service.  The most tenured member of this current group is David Landin.  Each of you has added inestimably to this organization's success and its history," said Mr. Morse. "We literally would not be the same foundation without every one of you."
Mr. Morse also presented a brief summary of the state of the Virginia Law Foundation. He thanked Executive Director Ray White for all of the positive changes that have taken place under his leadership and reiterated his thanks to the past presidents for their part in that success.
"In many different ways, all of you helped make this happen," said Mr. Morse. "The Virginia Law Foundation is doing things that few, if any, law-related foundations or non-profits are doing anywhere in America. So, our future is bright."