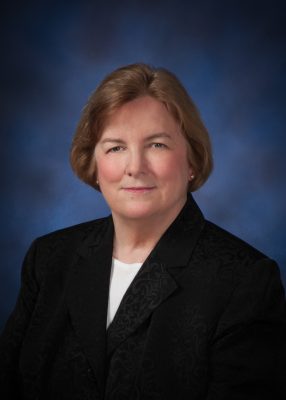 The Virginia Law Foundation's Board of Directors welcomes three new board members and a new slate of officers, including the Honorable Jane Marum Roush as president for the 2023 calendar year.
Justice Roush's career demonstrates a lifelong commitment to excellence and the Rule of Law. After practicing as an attorney for more than a decade, she was appointed as a judge in Virginia's 19th Judicial Circuit in 1993 and served in this capacity until her appointment the Virginia Supreme Court in 2015. In 2016, she joined the McCammon Group and currently continues her work with them as a valued neutral, having mediated more than 650 cases during her tenure.
Most recently, she was the 2022 recipient of the Virginia Association of Defense Attorneys' Award for Excellence in Civil Litigation, which annually recognizes an individual with the highest standards of ethics, demeanor, and temperament and with exemplary conduct inside and outside the courtroom. In addition to this prestigious honor, the Virginia Holocaust Museum and Virginia Law Foundation presented her with its Civility in the Law Award in 2018, and Virginia Lawyers Weekly inducted her into its Hall of Fame in 2021.
"I am honored to be the president of the Foundation during what is an exciting time for us. Under the inspired leadership of our Executive Director Ray White and our hard-working staff, the Foundation will continue to be the premier provider of high-quality continuing legal education programs in Virginia," says Justice Roush. "We have developed new programs such as the Civil Rights Law Institute and the Wellness Institute. These programs expand our impact and elevate our educational offerings to new levels of relevance and topicality. The Foundation is also making plans to have a central role in Virginia's celebrations of the Unites States' 250th Anniversary in 2026."
"As we look ahead, the Virginia Law Foundation will be celebrating its 50th Anniversary in 2024, and this milestone has inspired us to pause to consider our history and our future. The Foundation has done a remarkable job of prospering despite the pandemic and the economic uncertainties we experienced in 2022. We are financially sound and well-managed, and we remain mindful of our core function: to make grants to deserving nonprofits in Virginia that help us fulfill our mission to promote, through philanthropy, the Rule of Law, access to justice, and law-related education. With the continuing support of our generous donors and CLE patrons, the Foundation expects that its grantmaking in 2023 will exceed last year's, and our philanthropic impact will continue to be our focus as we move into our 50th anniversary and beyond."
In addition to Justice Roush, this year's board officers also include:
John D. McGavin, Immediate Past President
Colleen M. Quinn, President-Elect
Stephen E. Noona, Vice President

 

Teresa L. Moore, Secretary
Stacie M. Merriam, Treasurer
The Foundation also welcomes three new board members to begin three-year terms: Carole H. Capsalis, a shareholder with Bean, Kinney & Korman, PC, Henry L. Chambers, Jr., an Austin E. Owen Research scholar and professor at the University of Richmond School of Law, and Jeffrey B. Hassler, Sr. Vice President with Truist Wealth. To view the Virginia Law Foundation's 2023 Board of Directors, please visit this page.
With the support of its board, the Virginia Law Foundation will continue its annual initiatives, including its annual grants program, which distributed nearly than $550,000 in grants in 2022. Applications are now open for the 2023 grants cycle, and the deadline to apply is March 15; more information is available on this page.
In addition to ongoing CLE programming by Virginia CLE®, the Virginia Law Foundation will present the inaugural Wellness Institute on September 28-30 as well as the second Civil Rights Law Institute on October 19 and 20 at Monticello, which is presented in partnership with The Virginia Bar Association, the Old Dominion Bar Association, and Thomas Jefferson's Monticello.
More information on these initiatives and more can be found at www.virginialawfoundation.org.