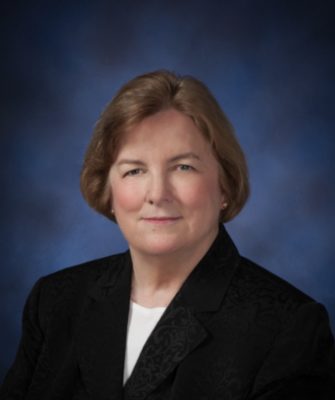 The Virginia Law Foundation congratulates the Honorable Jane Marum Roush (Fellows Class of 2017) on being selected as the 2022 recipient of the Virginia Association of Defense Attorneys' Excellence in Civil Litigation Award.
A graduate of Wellesley College and the University of Virginia School of Law, Justice Roush practiced law for 12 years before being appointed to the bench of Virginia's 19th Judicial Circuit in 1993. During her time as a circuit court judge, Justice Roush distinguished herself, in the words of one member of the bar, as "one of the premier judges in all of Virginia."
In 2015, Governor Terry McAuliffe appointed Justice Roush to the Supreme Court of Virginia. The following year, Justice Roush joined The McCammon Group, where she has mediated more than 400 cases and has been recognized as one of Virginia's Legal Elite and "Top Lawyers" in alternative dispute resolution.
Justice Roush gives generously of her time and expertise to bar associations and pro bono organizations, and her dedication to public service is evidenced in numerous ways. She serves as a frequent lecturer at Virginia colleges and universities, presents at continuing legal education seminars, and speaks on panels focusing on the law and diversity in the legal profession. Justice Roush has also has been a frequent speaker at VADA events.
The Virginia State Bar honored Justice Roush in 2018 with its Civility in the Law Award, and in 2021, Virginia Lawyers Weekly inducted Justice Roush into the Virginia Lawyers Hall of Fame. In 2023, Justice Roush will become President of the Virginia Law Foundation. The VADA will present the Award for Excellence in Civil Litigation to Justice Roush on October 13 during their annual meeting in Roanoke. Please join us in congratulating Justice Roush!