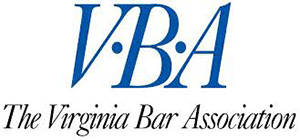 Paul E. Fletcher, a member of the Virginia Law Foundation Fellows Class of 2008, has been named the new executive director and chief executive officer for the Virginia Bar Association (VBA).
Mr. Fletcher is the publisher and editor-in-chief of Virginia Lawyers Weekly and serves as chair of the Virginia Press Foundation.
Starting September 20, Mr. Fletcher will assume this new role, succeeding R. Yvonne Cockram, who has been the VBA's executive director since 2011.
According to the VBA's website, Mr. Fletcher said "My years at Virginia Lawyers Weekly have given me a deep and expansive knowledge of the Virginia legal community. I have immense respect for the VBA, its history and its mission. I am honored for this opportunity to apply my experience and talents to this new and exciting challenge."
Learn more on the VBA website.