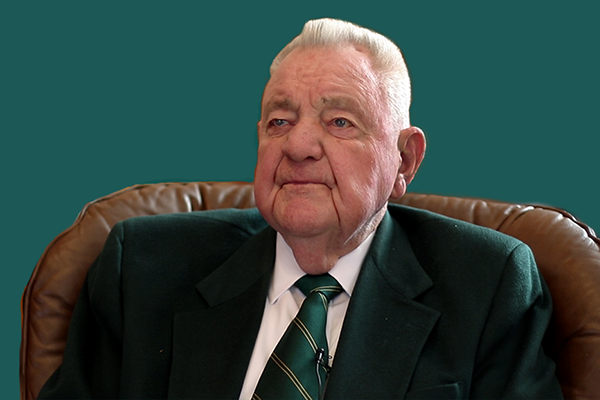 The Virginia Law Foundation mourns the loss of  John T. "Til" Hazel, Jr. (Fellows Class of 1988), who passed away on Wednesday, March 15, 2022, at the age of 91.
"The Commonwealth of Virginia and the Virginia Law Foundation have lost a true citizen lawyer with the passing of John Tilghman "Til" Hazel. We mourn the loss of one of our most distinguished lawyer leaders, a generous Fellow of the Virginia Law Foundation who supported our charitable mission and whose practice served as a model for countless Virginia lawyers.  We extend to his family and friends our sincere condolences," says John D. McGavin, President of the Virginia Law Foundation.
To learn more about Mr. Hazel's life and impact, please read his obituary here, and revisit this video interview with the revered Virginia Law Foundation Fellow.