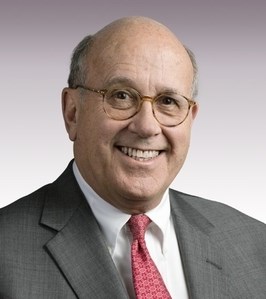 The Virginia Law Foundation mourns the loss of George Harrison Hettrick (Fellows Class of 1998), who passed away on Wednesday, November 24, 2021, at the age of 81.
A US Army veteran who served our country in Germany in the late 1960s, Mr. Hettrick received his undergraduate degree from Cornell University and his J.D. from Harvard Law School. Throughout his career in the legal field, he placed emphasis on his own pro bono engagement, and for the last 30 years before he retired in 2018, George served as the chair of Hunton & Williams' pro bono committee. While fostering a deep commitment to pro bono service, Mr. Hettrick helped the firm achieve 100 percent participation in pro bono projects, open two pro bono offices in Richmond and Charlottesville, and create pro bono fellowships for young attorneys interested in pursuing a career in public service.
Mr. Hettrick's dedication to pro bono work and community service was honored through a number of recognitions, including a 2009 Lifetime Achievement Award from The American Lawyer magazine, the Virginia State Bar's 2015 Lewis F. Powell Jr. Pro Bono Award, and selection as a Person of the Year by the Richmond Times-Dispatch in 2017. In 2015, the Greater Richmond Bar Foundation created the George H. Hettrick Leadership Award to recognize lawyers with an exceptional commitment to aiding underrepresented groups. He joined the distinguished family of Virginia Law Foundation Fellows in 1998.
For details on Mr. Hettrick's life and ways to honor his memory, please read his obituary here.