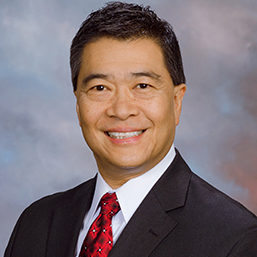 CHARLOTTESVILLE, May 7, 2019: Virginia Law Foundation Board Member and Fellow Michael HuYoung of Barnes & Diehl in Richmond was selected as the Virginia State Bar Diversity Conference's 2019 Clarence M. Dunnaville Jr. Achievement Award recipient.
Named after distinguished civil rights lawyer Clarence Dunnaville (Fellows Class of 2013), this award honors a Virginia lawyer "for setting an example that fellow members can emulate to meet the conference's goal of fostering, encouraging, and facilitating diversity and inclusion in the bar, the judiciary, and the legal profession."
Since the award's inception in 2012, several other Virginia Law Foundation Fellows have received this honor, including Darrel Tillar Mason (Class of 2015) in 2013, Martha JP McQuade (Class of 2014) in 2014, Honorable Manuel A. Capsalis (Class of 2008) in 2015 and Joseph A. Condo (Class of 2002) in 2017.
To hear Mr. HuYoung discuss what it means to be a Virginia Law Foundation Fellow, watch our video here.
Read more about Mr. HuYoung's award on the Virginia State Bar's website here.