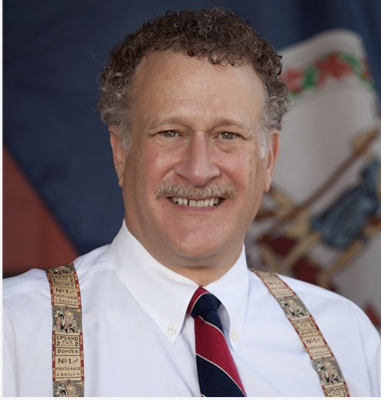 CHARLOTTESVILLE, November 3, 2020: Edward L. Weiner (Fellows Class of 2011) has been honored as the 2020 Outstanding Senior Volunteer by Governor Ralph Northam, who yesterday announced the recipients of the annual Governor's Volunteerism and Community Service Awards. Mr. Weiner is a Virginia Law Foundation board member, the 2020 Fellows Committee Chair, and serves on the 2020 Donor Relations Committee.
According to the Office of the Governor, Mr. Weiner has served the Commonwealth and his local community as a champion of access to justice for all for more than 20 years, combining his love for jazz and justice by organizing a special music event to raise funds for music scholarships at George Mason University and simultaneously for civil legal aid. The resulting nonprofit, Jazz4Justice, has raised more than $500,000 for music scholarships and the same amount to support legal aid. This model has been replicated within Virginia and has inspired similar events across the country. Jazz4Justice is a 2020 Virginia Law Foundation grant recipient and supports our mission of promoting the Rule of Law and enhancing access to justice. Mr. Weiner also holds an annual Law Day "Weiner Roast" fundraiser to further support civil legal aid and the Fairfax Law Foundation.
More details are available at the Governor's website.