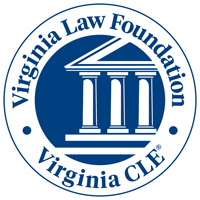 CHARLOTTESVILLE, April 26, 2019. The educational division of the Virginia Law Foundation, Virginia CLE®, has recently added a seminar on Vaccine, Vaccination, and Immunization Law. This one-hour course is designed to guide attorneys through the surprising array of legal issues that can arise within the context of vaccinations, including regulation of vaccines, vaccination mandates and exemptions, reporting requirements, and vaccine injury compensation.
This seminar comes at a poignant time as vaccines have recently been thrust into the national spotlight. With the recent outbreak of measles cases and the subsequent dialogue on vaccinations, it has never been more important to understand the intricacies in this area of law and policy.
The program is presented by Brian Dean Abramson, author of Vaccine, Vaccination, and Immunization Law, the first legal treatise comprehensively addressing all aspects of the law governing vaccines, published by Bloomberg Law and co-sponsored by the American Health Lawyers Association.
The Vaccine, Vaccination, and Immunization Law seminar is available on-demand now and includes 1 hour of MCLE credit. To learn more, please visit the Virginia CLE® website.